Contact Us
Address
707 10 Avenue SW #100, Calgary, AB T2R 0B3
Colin Woo
Realtor®, P.Eng
Born and raised in Calgary, Colin's youth was defined by his family's survival of Calgary's fabled 1980's real estate crisis. In the face of 21% interest rates and crashing house prices, the family had no choice but to join the unfortunate group of home owners who sold their homes for $1 just to be free of their mortgage and escape total bankruptcy.
Real estate has had a big impact on Colin and it's a part of life that he's passionate about. To this day he carries with him the wisdom he gained from his family's real estate survival/success story, and passes that on to the clients he serves.
The home is the foundation upon which a family is built and can be the bedrock of a family's financial prosperity. Sound real estate decisions can be a blessing, while poor ones can be a curse. Colin would love to be part of your real estate prosperity story by giving sound advice and streamlining the buying and selling experience for you.
Dick Brown
Realtor®
When it comes to Calgary Real Estate, Dick Brown is a legend. Having been one of the top 3 highest producing Realtors in the entire city for many consecutive years, Dick's probably forgotten more about Real Estate than most agents have ever managed to learn. Specializing in the high-end, luxury property market has been Dick's focus. We are very fortunate to have Dick to rely on. He is a mentor, a motivator, an advisor, a philanthropist, and most of all - a friend to all of us.
Earl King
Realtor®
Earl started working in the construction industry in Calgary directly after the completion of high school with an apprenticeship completed in bricklaying. In 1994 he decided it was time for a change and took the course to become licensed to sell real estate. Having worked construction for 22 years it was a natural progression that Earl is still passionate about today. Residential real estate is a full time endeavor for Earl as he doesn't believe you can be all things to all people. Earl's a strong advocate withing the real estate industry for ongoing education and believes in being associated with the best in the business. These core principles have allowed Earl all the success he enjoys today.
Earl is currently part of a top producing real estate team at CIR Realty, the largest real estate brokerage in Calgary with 700+ realtors and the #1 largest brokerage in Alberta based on number of Realtors. Happily married to his wife Julie, Earl cherishes his 2 grandchildren who are his inspiration. Family support teamed with a driving passion for the real estate industry in Calgary have garnered numerous rewards throughout his career.


From Earl:
"Thank you to all of my wonderful clients and friends for your continued support and advocacy in my business. My success is a direct result of your praise and willingness to share my name with those looking for a Realtor who cares.
I'm continuing my growth in this competitive real estate market and have partnered with Mike Star, a well established Realtor with a similar set of values and devotion for helping those around us with their real estate needs. Mike brings with him a passion for using technology, social media and marketing to enhance our ability to serve you, our valued clientele."
Gareth Hughes
Realtor®
Graham Kennelly
Realtor®
Josh Higgelke
Mortgage Broker
Josh is a natural leader and driven entrepreneur. It is fitting that he is a Managing Partner and Broker of Record for Mortgage Connection. Josh has always had a love for everything real estate related and became a Mortgage Broker in 2007. He has since been recognized as one of the top leaders in his field. His energy for life is contagious and he has a passion for the mortgage business. Josh is a builder of systems and people and is driven to lead Mortgage Connection to be the best place for Canadians to get a mortgage. He is excited by the challenge of a tough file and is always looking to help any way he can. Josh is proud of the team at Mortgage Connection and the culture of caring that has been built.
Josh has an awesome wife, three beautiful kids and Blanche the beagle. He loves fishing, the outdoors and classic cars.
Julie Clark
Realtor®
With many years of experience behind her, Julie has developed a successful and thriving real estate business. She has consistently been a Top Producing Realtor at CIR Realty and is passionate about her career in real estate. Of primary importance to Julie is the relationships she has built with her clients over the years and ensuring that their needs are being met.
Julie is a born and raised Calgarian and brings with her an excitement and energy for this city and province. Her love of people combined with good business sense, intuition, strategy, and professionalism allow her to thrive in this industry. While buying and selling real estate can be a complicated and overwhelming process, Julie takes on the role of a trusted advisor and guides her clients through the process to ensure they have a successful outcome. Julie has a wealth of knowledge and expertise in home sales, marketing, negotiation and evaluating properties. She is well received by her clients and maintains a large repeat and referral-based business, of which she feels truly honoured.
Leah Higgelke
Mortgage Broker
Leah has had a passion for real estate since a very young age and was fortunate to be able to buy her first property at 22. In 2012, she decided to get more involved in real estate and become a mortgage broker. She truly enjoys her job and loves that it allows her to meet many new people and work with them to achieve their goal of home ownership. Another incredible perk is the opportunity it has provided her to work alongside her brother, Josh. When she isn't crunching mortgage numbers, you can find her with her with her incredible family, friends or teaching dance.
Mike Star
Realtor®
Mike Star is a top producing Realtor in Calgary's largest real estate brokerage, CIR Realty with over 700 + Realtors. CIR Realty is the #1 brokerage in all of Calgary and Alberta based on the number of closed transactions each year. Mike was born and raised in Calgary and has been a Realtor here for the past 15 years. Mike believe's the success he's achieved in his career has undoubtedly stemmed from the relentless pursue for helping his clients achieve the best possible outcomes in their real estate endeavors and ensuring the best representation possible at every stage of a real estate transaction. When hiring Mike you can always rest assured of his best efforts throughout the transaction.
From Mike Star:
"I feel extremely fortunate to have such a great circle of friends and clients that are true advocates to my real estate business. My success has been a direct result of the people I've had the opportunity to help. These are the people that have put their trust in me and felt comfortable enough to introduce me to their circles of friends and family. For this, I am truly humbled and forever grateful."
Mike Star specializes in the following:
Residential Single Family Homes, Condominium Sales, Acreages, Investment Properties, Multi-Family, Land, Foreclosures, Luxury Home Sales, Relocation, and New Home Sales
Mike Star holds the following awards and certifications:
Certified with the Leading Real Estate Companies of the World as a Relocation Specialist.
C.C.S. Certified Condominium Specialist with the Calgary Real Estate Board.
S.R.S. Seller Representative Specialist with the Alberta Real Estate Association.
A+ Accredited Rating with the Alberta Better Business Bureau.
MLS Million Dollar Club Recipient from the Calgary Real Estate Board.
CIR Realty Chairman's Platinum Club Award.
#1 Realtor of the year in CIR Realty's highly competitive Downtown office.
Giving Back:
Giving back to the community that has already given so much to me, is important. Supporting local charity organizations, volunteering, and mentoring other Realtors to better represent their clients are some of the ways I like to spend my time. Subscribing to the belief that giver's, gain has been instrumental in the development of my real estate career and has given me an opportunity to follow my passions in life. The charitable organizations I currently donate to, volunteer with, and help raise money for include:
Calgary Meals on Wheels
Ronald McDonald House Southern Alberta
A.A.R.C.S. Alberta Animal Rescue Crew Society
Alberta Shriner's
100 Real Estate Pro's that give a damn

Family Life: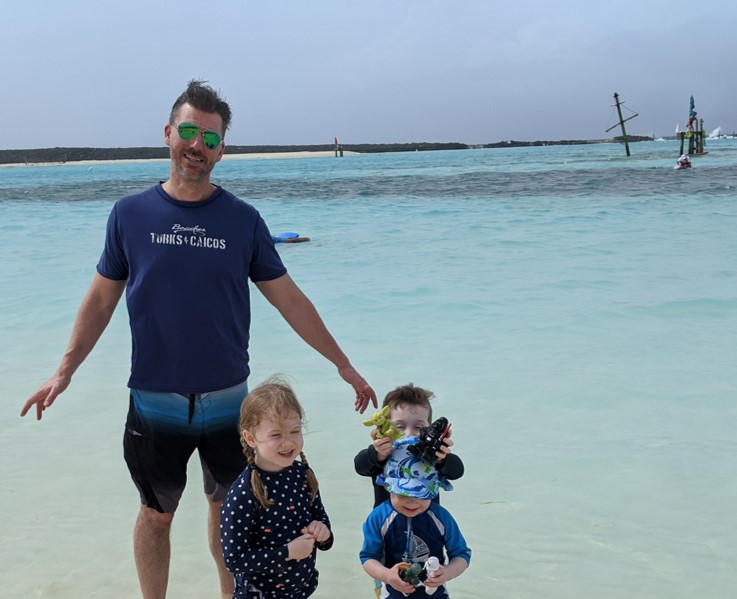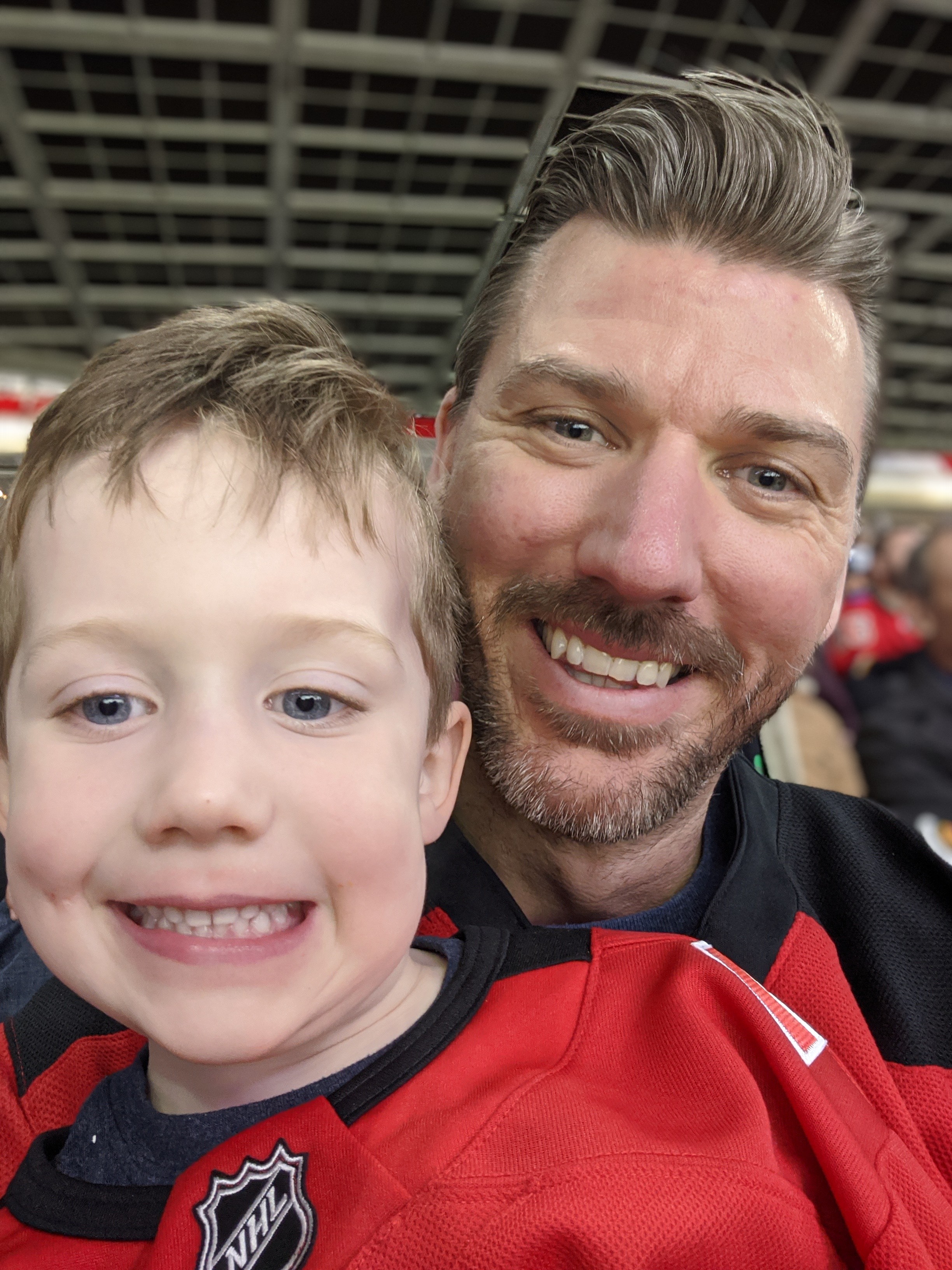 Ryan Mackay
Lawyer
Sarah Scott
Realtor®
I have a team of experts that help me work through each important step along the way. Whether it be lawyers, lenders, stagers, inspectors, movers, condo doc readers etc. I want to enlist the experts to get the best results with the least amount of stress for everyone. With this team behind me my clients can feel confident that their questions will be answered by a professional in a timely matter as we all work together to get the job done!
As your REALTOR®, I believe in exceptional service. Buying and selling real estate is not just about the last step of seeing the sold sign and shaking hands. There is a plethora of steps in between that create that great ending. I believe that strong communication, trust and collaboration with my clients is key to success and to work through the process of either buying or selling. My business model is a representation of part of my belief system. Relationships are key and to build one trust, communication and open mindedness must come first. These key ingredients encourage questions from my clients are welcomed so I can help educate them along the way. Patience is a set standard and working to find the right solution for my clients takes it to a grand finale.
Let's bring you to bring you to your goal.
SignCalls training
Realtor
Tracy Gibbs
Realtor
Tracy is an experienced real estate agent with 13 years of helping her clients' buy and sell real estate in Calgary and surrounding areas. Tracy transitioned from a successful career in nursing to follow her lifelong passion for real estate. Tracy has the market knowledge, perseverance, and customer service skills needed to make your next real estate transaction a successful and seamless experience. Honesty and integrity are an essential part of her real estate practice which ensures happy life long clientele.
In her spare time Tracy can be found running on trails throughout the city or mountains. An avid runner with several marathons under her belt. Just proving her dedication to make it to the finish line whether it be a race or the completion of a successful real estate transaction.
Tyler Remington
Realtor®